Hi kids, we are now going to learn something about butterflies. My name is Wheezer. I am a caterpillar. It is now time for me to go to the next step in my development. That fence over there looks like a good place. Can you name what I will become?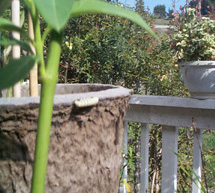 ---
Well not there yet. A bit closer. Got to go around this pot and head for that fence!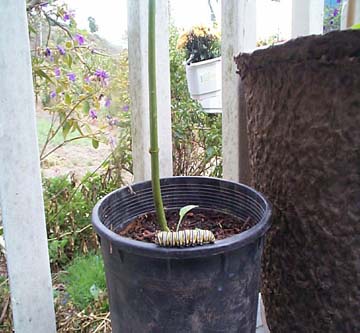 ---
Well I made it!! This is a nice fence. I like it. Well protected and now I am all wrapped up and comfy.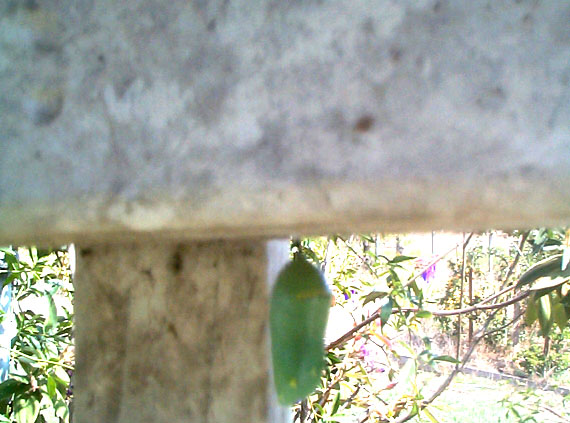 CAN YOU GUESS WHAT THIS STAGE IN MY LIFE IS CALLED? IT STARTS WITH A "C"! Take the quiz below.

DID YOU GET IT RIGHT? SEE THE BOTTOM OF PAGE FOR THE CORRECT ANSWER.
---
It's been 12 days. I am now getting ready to emerge.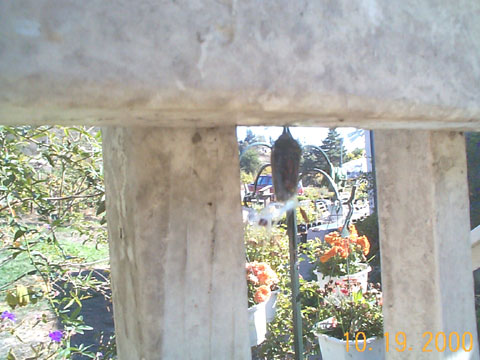 ---
Here is a picture of my cousin. He found a garbage can down in the field and roosted there. It looks like he is getting ready to emerge.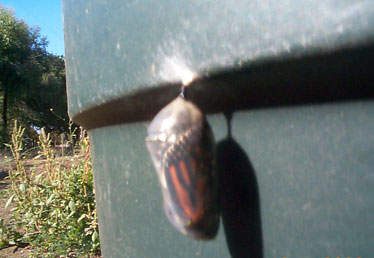 ---
Well it's almost time for me.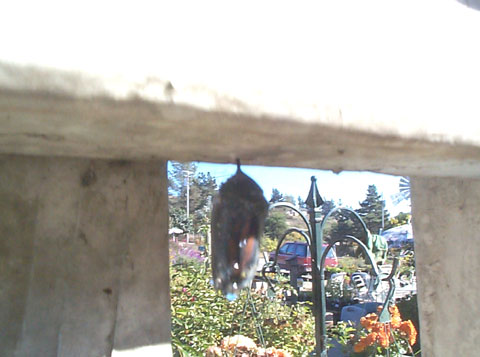 ---
Ready!!
---
There!
---
When I come out, I'm kind of crinkly because I've been bundled up-something like one of those jackets that comes out of a bag. Now I have to get my wings full of fluids!!
---
Now I am feeling a lot better, and I am getting ready to fly away!!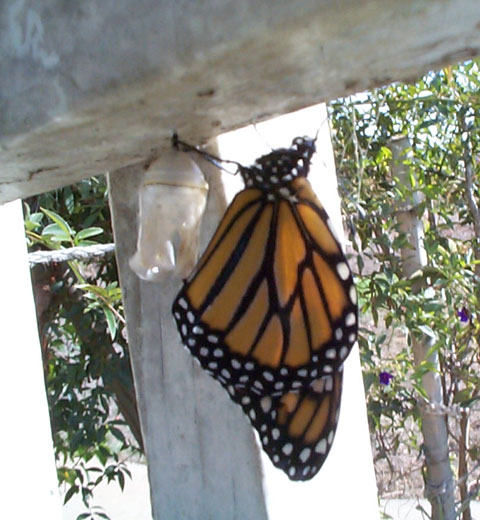 ---
I don't like the way that Marmalade is looking at me!!
---
I'm out a here!!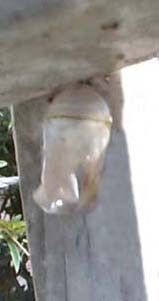 ---